There are hundreds of thousands of ebooks being sold online. You would think that since information is easily available on the Internet why so many ebooks being created and sold online?
The reason is very simple. Time is money.
Ebooks sell because for an individual to go and research information on a particular topic, analyze and compile the facts, and then organize it into an easy-to-read way, it would take them quite some time. For most people it would take at least 5 or 10 hours, depending on the subject. How much is 5 or 10 hours of your time worth?
If you found an expertly researched and presented ebook would you pay $20 and save yourself a lot of time so you can finish your project much faster and more efficiently? In most cases, people would indeed pay for saving time to get more things done in a day. In my example above, a $20 ebook would save you many hours of your time which otherwise be spent at 20-40 cents per hour. That is why so many ebooks sell online.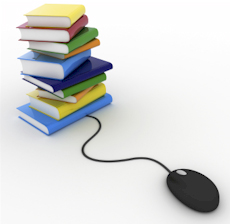 What has made ebooks so popular with buyers is the immediate delivery.
E-commerce companies introduced a solution about a decade ago called, electronic digital delivery, which allows you to sell ebooks at a cost of only about 50 cents per ebook, digitally and instantly delivered to your customer. Your customers get what they want immediately after they pay you. No more waiting for days for the postal service to deliver the book they wanted. No delivery costs of $4 per average book.
The low cost e-commerce solution and its very affordable delivery mechanism has caused the enourmous production, publishing, sale, and delivery of ebooks on a variety of topics and more being developed and sold each day.
Many writers are now self-publishing their own books and to save the 40% they would otherwise pay publishers, they are creating an ebook that has some sample pages of their printed book and allow potential customers to download and read before they buy or while they are waiting for their book to be delivered.
Yet some entrepreneurial marketing professionals create ebooks and distribute it for free as a sales tool to sell their products and services. The benefits of ebooks are countless considering how little it costs to create one.
To create an ebook you can use a few different tooks, such as PDF Maker from Adobe or even Microsoft WORD. Most ebooks are with PDF Maker since it has many useful features such as security and editing locks, and is very printer-friendly.
So start writing.
If you want to sell fictional books, you can too. Many ebooks sold are fictional not just informational or textbooks or guide books.
To write a fictional ebook, is the same as writing it as a normal book. Come up with your style of writing, write dialogue, write characters, write scenes, and begin to form the plot and build on what you have until you are happy with the story, the plot, characters and the ending.
How to start and eBook
When you are first starting in this area and just have an idea of the ebook, but don't know exactly what to do, it can be quite confusing. The purpose of this page is to provide a guide as to where to start and how to get going.
First writer you book in digital format. You could do this by either typing away on your laptop or computer or even write on paper and type later, whatever you prefer and works best for you.
Then you can use a range of softwares to convert your digital file (e.g. Microsoft WORD) into an ebook format, usually PDF.
Then you can use the security feature to lock your ebook and start distributing it and selling it online.
There are 300,000 ebooks being sold online by startup companies, entrepreneurs, writers, promoters, agents, and businesses. How hard can it be?
Writing eBooks has become quite easy these days with hundreds of thousands of eBooks sold online.
What is even more astonishing is that selling eBooks online has become so easy and affordable that traditional publishing companies are rushing in to dominate again the industry they once thought of as out of reach for most.
Now, you can use a PDF Maker to create your eBook and distribute it automatically using an 'electronic digital delivery' e-commerce system.
If you don't have a lot of space in your home, apartment, or dorm room - and even more dislike the weight of books as you are rearranging your living space or traveling to places, the ebook idea makes a lot of sense. Do away with weight, reduce all your books to digital weight, which is virtually nothing, and just use your computer or laptop for reading. If you want to read a particular part of a book by holding it in your hands or without a laptop, then you can always print it. It still costs less than buying books and storing them on shelves, specially with 99cents ebook fairs offering many classics and latest best-sellers in digital format.