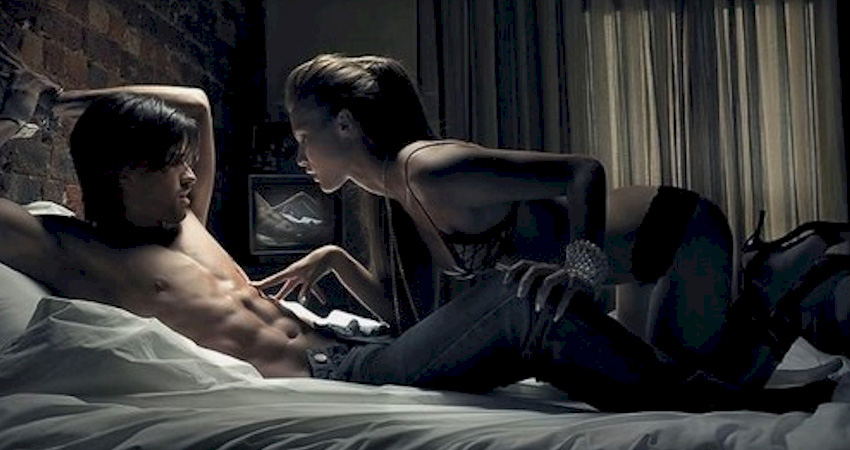 Love affairs need not be explained or rationalized
There are those that are giving love and relationship advice when instead they should be living in the North Pole, in a town with zero inhabitants, I think. Sometimes I wonder if these know-it-alls are actually ruining people's relationships precisely for the purpose of having a readership for their nonsense advice columns.
I recently found an article online, a very popular site with millions of viewers, that gave dumb advice and I got so furious that I decided to write this post at WritersViews.com to have people see the rediculousness of the recommendations that were being offered.
You can read them yourself and see my comments below each and decide for yourself.
1. If he loves magic, beware.
Magicians are definitely weird and clowns are terrifying so beware of anyone who is enthusiastic about either of these two things.
Rediculous. My father loved doing magic tricks for us when were kids and all of us (me and my syblings loved his performances). We still talk about it after all these years. My mother would tell you that he has been a loving and supportive husband and I would tell you he was a wonderful father, and we all love him very dearly. So girls, if you want to count out the possibility of a good man in your life because some airhead tells you that magicians and clowns are weird and terrifying then you go ahead. You just cost yourself, may be a pretty good life with a good partner because of a stereotyped stupid advice.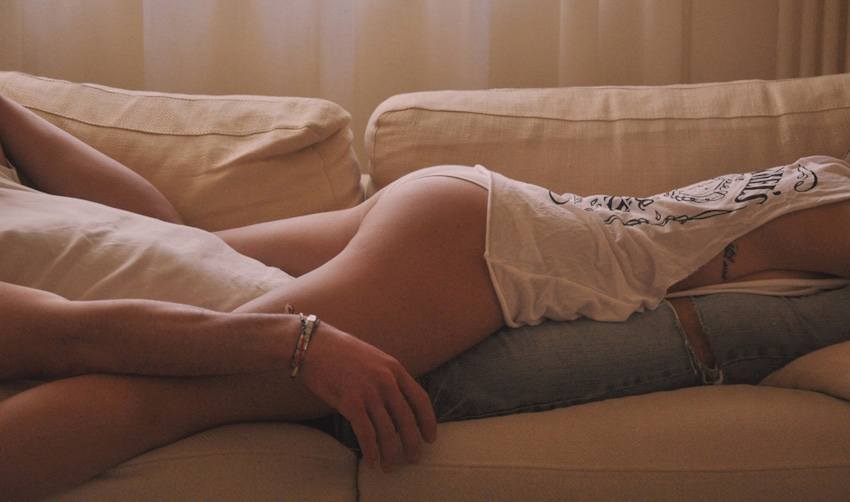 2. He dislikes animals or is disrespectful to waiters, doorman, or cap drivers
Pay attention to the way he treats the waiter, cab driver, doorman or coat check person — it can be the most important red flag of all. I'd have to say the biggest turnoff I can think of has to be disrespect to those working in the service industries. And it can say a lot about someone, not just in how confident or insecure they may be, or in how badly they feel the need to impress you, but how conscious they are of the world around them, and especially of your feelings. He should ultimately be worried about you being embarrassed by his behavior, not the waiter getting the drink order right. After all, you want to be treated like a lady, not a pillow.
Sometimes individuals act awful. I am not saying it is ok to treat people in the service industry disrespectfully. I myself quite resent that, specially since I worked in that industry for 5 years. I am suggesting that you try to understand what is really happening. Do you know anyone who have never bahaved badly? Ever? Have you yourself bahaved badly at least once in your life? How did you feel afterwards? Did you think, "... ahhh I wished I had not behalved like that. Why did I do that?...". If someone is too nice, all the time, with everybody, I am not sure I trust that person, although I would give them a chance to show themselves. I just don't believe a 'real' person is one without flaws, frailties, vulnerabilities, insecurities, and real human conundrum of emotions. Also, if someone treats everybody nicely on your date, does that mean this person is a wonderful and kind person? ummmm ... no wonder why so many people seem to have relationship problems.
3. Any kind of contract
I find one way to examine relationships, especially early on, when things tend to be less complex, is by examining the quid pro quos. We are sometimes blind, or just willfully ignorant of the exchanges we agree to in relationships, and while no relationship is without give and take, an early red flag for me is when expectations of some kind of exchange are overt.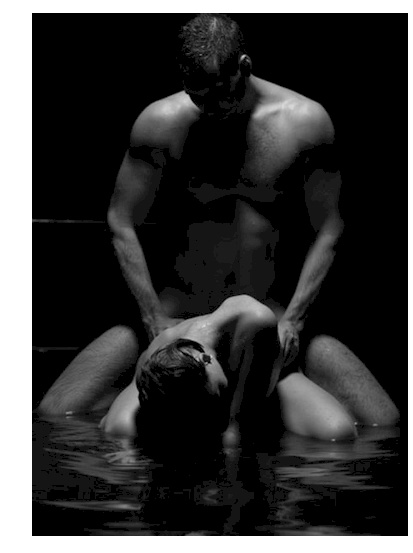 Ohh man - terrible short sightedness. Couples at the start usually have their guards up and most often don't behave the way they want. But instead they behave the way they think they should (may be because of reading so many silly, silly advice columns by those that have no clue about dating). Here is my advice: give each other a chance, try not to judge each other and see how you really feel. If you listen to your instincts which have been honed naturally over millions of years, you will be fine. Trust yourself and give yourself a chance to go through the process of elimination and learning and you will easily know what is best for you, certainly more than advice givers, including me.
4. He says weird things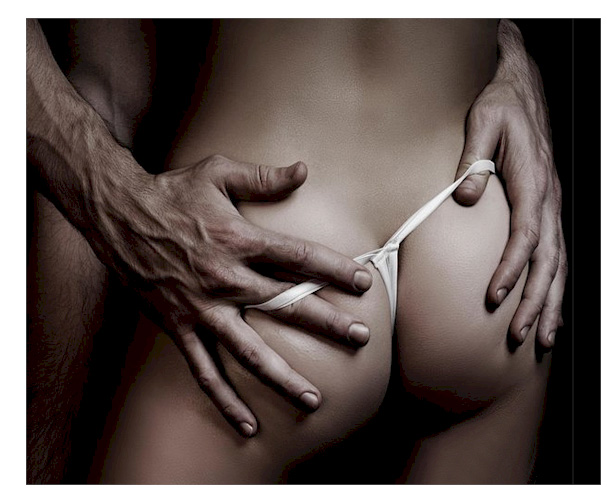 I something he says hits a weird note with you, follow it up and see where it goes, because it might be some place gross. There's a range here, from him talking about his mom a lot, to him talking about his ex-girlfriend (at all, unless it's to compare you in a favorable manner, which can work in certain situations, though is rightfully frowned upon), to sex stuff like, "Have you heard about these people who are really into tying each other up and dressing in leather … it's all over the Internet," (nothing wrong with a little bondage here and there — not frowning on that at all, more just pointing out that if he's bringing fringe sex stuff up on a first date, he's probably into some kinky stuff, which may be a good thing, unless of course you are not).
For love of god ... sometimes people are not quite themselves during a first date. May be they are nervous. May be feeling insecure about something. Give them a chance and more importantly give yourself a chance of happiness. I have dated individuals that acted strange on the first few dates until they relaxed and I saw a wonderful side of them that I did not expect and began to understand them and see many beautiful things in them. Don't judge people too quickly or you will end up alone and without friends. I promise you.
5. At any cost do not get involved with co-workers
This is very dangerous and will cost you more than just your reputation. It can cost you your job, your career and may be more...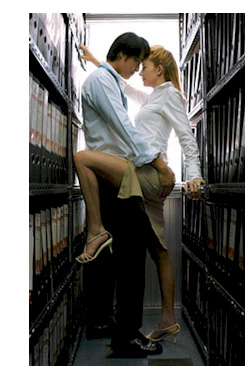 blah blah blah . I know a dozen people that had office romances and got married to each other and are having a wonderful life, skiing during the winter and hiking during the summer and enjoying the moments they spend together because they have someone they love and share their lives with. So deprive yourself of happiness and listen to the advice of not getting involved with co-workers.
There's just something about working together on a big project one-on-one that forges intimacy and brings you closer and gets you excited and you feel things that simply - feel wonderful. If you feel like this, then go ahead and act on it and live a full life. The flirting, the eye-to-eye contact, romancing a colleague - it all feels great. If you haven't tried it, you should. Relationship, affairs, and sex in the workplace is rampant. That is the truth. Because it is fun and people want to live and not everybody wants to be a monk or a nun. Be careful but ... be enjoying life.
There are so much more of these I can go through but I will spare you the pain.
Here are my personal suggestions:

You are smart enough to know what you want, so give yourself a chance
Give the other person a chance and look beyond the insignificant stuff
Try to see through the other person's insecurities and look for their heart
Shed away anger, biterness, envy, and judgemental thinking and be positive
What counts is if there is some kind of chemistry and you feel good together
Trust your instincts, and you won't be let down
Have fun - you don't live twice
If you do the same thing you always have, you will achieve the same results
Don't make it too complicated
Read less advice from givers and go live and have fun and enjoy life