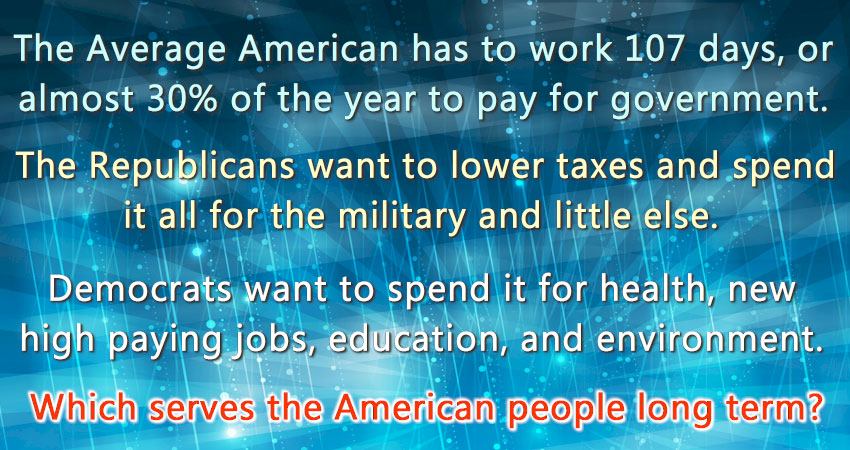 Perfect time for Progressives to run for office
While Trump is no longer the President of United States, the Trump supporters are bragging and posting countless articles in WritersViews.com to show support for their ex-president and how he was cheated (apparently, with no evidence whatsoever) from being relected.
Biden is and will be the 46th President of United States, and nothing can change that, done.
While Trump supporters spend their time 'honoring' themselves, soon their gloating came to an end, although some people would say, not fast enough.. There is a continued tidal wave heading towards the Republicans in U.S.. I call them, the angry progressives. And the grassroots are behind them and fresh faces are running for political office. Let me explain why you are doomed, my combative gloaters.
The easiest political office to run for and win is the first one. Why is the first political campaign the easiest office to win?
Well the reasons are plenty. Let me explain.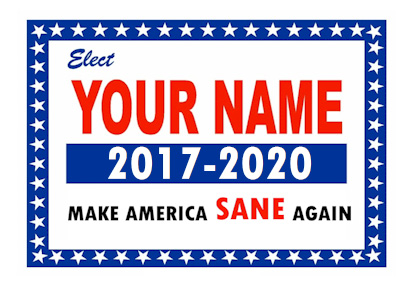 Historically, the easiest political campaign that just about anyone can run for and win is city council (with the exception of school board). In both cases if you have no political record as an officially elected body then you have no history with which your opponent can exploit. Instead, the inexperienced candidate can bash the incumbent all he/she wants as it is almost impossible to have a perfect record. Politicians have to choose between different options, to close a school or not to close a school in a particular district. Some people will always be against one side of the issue.
And also, it is always easier to have hindsight 20-20 and say that you would not have supported the war or you would have supported the war, or would have closed the school sooner, or would have done things better. After all, who can argue with a hypothetical?
You may argue money has a lot to do with it. Well, Hillary spent $600 million and still lost decisively. People just didn't like her for her past record. Don't believe the lying media suggesting Russia was behind her coup. I watched all three debates and I thought she was useless and totally incompetent. That's what you get when the moderators hand over the questions to you before the debate. Total incompetence.
Don't forget, there are few careers that one can advance as fast as in politics. Barak Obama was a community organizer, then became a Senator for 2 years, then elected the President of United States for 8 years. He had virtually little or no experience and had no real political experience to argue against in a debate. And of course most people always prefer, A FRESH FACE in politics. Donald Trump was never elected to a political office. There are plenty of other examples of politicians who had little or no experience and never been elected to a higher office and suddenly they ran an effective campaign and became an elected official member of U.S. Congress or even the running mate of a Presidential candidate. The best results can usually be achieved when running for either a U.S. Senate or U.S. Member of House of Representatives for your local district.
However, all of these said, when is the best time to run?
1) When you are ready and feel that this is the best time your life to run and effective campaign. You need the energy, the backing, support, and blessing of your immediate family members, and you feel you have access to at least a little of money to run a grassroots campaign.
2) The political environment is right.
Being personally ready to run for office, is somewhat quite obvious to most people. So I am going to devote the rest of this to: when is the right political environment to run for a political office?
The answer: when there are enough people in the country that are charged up and want to see a change that would affect their lifestyle and their views and personal issues.
Despite all the pundits giving lots of advice on how, for instance, Obama won and John McCain, or how Hilary Clinton Lost and Donald Trump won, or Biden's win, the sheer facts of these elections can't be ignored. People prefer a fresher face after 8 years (or 4 years) of seeing and listening to the same President and being subjected to the same policies. Obama was fresher face than John McCain. Trump was fresher face than Hillary Clinton. 2016 election was clearly an obvious proof. People who had voted for Obama in both 2008 and 2012 decided in States that Obama won so decisively, to vote against Hillary Clinton and vote for the inexperienced and inconsistent Trump. In Pennsylvania, Michigan, Ohio, and Wisconsin all went for Trump. These are all traditionally democratic leaning states so why did they vote for Trump, an outside with no political record?
Well the answer is actually inside another question. Why the Republican Presidential nominee, after 14 candidates ran, was Donald Trump?
(Yes Bident is an exception to this. Voters changed their vote when they saw Trump's incompetence with COVID 19, and chose Biden.)
In both cases above, people are tired of the same old career politicians and they need a fresh face. Same people who were sick and tired of the Republican part favorite nominees were also sick of seeing Hillary Clinton and her countless number of scandals, failed promises, failed policies, incompetence, and corruptions. In fact, the liberal and progressive and democratically leaning people in America, mostly wanted Bernie Sanders. When DNC (Democratic National Council) sided with Hillary to make sure she goes through, as they decided that Hillary has a better chance than Trump, they sealed the fate of United States of America. Most certainly, Bernie Sanders would have beaten Trump in those 4 states that made Trump a President. DNC decided to stay with an old politician with huge money-raising connections and hence American got Trump. Many grassroots democrats decided not to go out and vote in Pennsylvania, Michigan, Ohio, and Wisconsin as they felt their candidate was cheated. Trump, the new face, became the President.
Which brings me to my final conclusion.
There is no better time for Progressives to run for office than the next 4 years.
The longer Trump was in office, the more he intimidated people, the more people got sick of him (especially since he loves to be in front of the public). The more the left-leaning and the centrists get motivated to get out and vote against Trump during the 2020 election. Now Trump's team were not stupid. They did try to motivate their base as much as they could to keep the President popular with his base. But still, 2020 was a great time to run for political office if you are a democrat. Here's why:
1) Can't remember the last President (or even a politician) who antagonized everybody who even slightly disagreed with him. Trump is easily rattled by even the smallest criticism or disapproval. His combative White House spokesperson Sean Spicer on his second day at work, repeatedly mentioned that almost everyone in the administration is disappointed and frustrated with the media and how they annoy the President by saying that there was only half the crowd in the inauguration compared to the protest the next day. This administration does not pick it fights carefully. They machine gun in all directions, no matter where they enemy may be hiding. They know nothing about preserving their energy and using it appropriately and proportionately. Basically, they are amateurs.
2) The anti-Trump people, many of whom stayed home and did not go out on election day to vote for Hillary, have woken up and realized that the choice between a corrupt, dishonest Hillary and a confrontation, egomaniac Trump is basically four years of nightmare. They are charged up. They are ready to go. And thanks to Trump, he will continue to motivate them as he did when he attacked Seattle and united the mayor and his city council to unite behind immigrants.
3) If you are a fresh face candidate then the time is ripe for you. Hillary was a bad democratic candidate. Many people in the grassroots of the democratic party are sick of her and Bill Clinton. The two of them went from almost bankruptcy when Bill Clinton left office, to about $300 million net worth in just 16 years. You cannot hide this much corruption and bribery. If she runs again, she will lose again.
4) The Trump team policies are some of the most far-right policies ever. The promises may look good at first, but it is just not normally possible to get these policies to work successfully for anything longer than a short period of time, if that. These policies will soon hit the fan. Everyone will smell the stink. Unavoidable.
The near future is ideal for liberal, progressive, and democratic-leaning candidates to run for office and as a fresh face, with fresh ideas, to win the popular vote in America and succeed in political office.