The NeoCon decision influencers have their fingers inside Trump administration
Many people in the WritersViews.com members' area chat rooms and lounge rooms have asked me about the definition of NeoCons (or Neo Conservatives) and wanted to know what exactly they stand for.
Here, I have provided some descriptions from various sources (LA Times, Christian Monitor, New York Times, as well as many others).
"Neo Conservatives" today are somewhat different than what they were originally and in their current manifestation, they are "Spread Freedom Republicans" with the majority of their efforts and energy focused on foreign policy.
They strongly favor the U.S. government being involved in the internal affairs of every country in the world and they believe as a superpower we should act as the world's policeman (mainly to protect Israel, since most of these NeoCons are from Jewish backgrounds).
They strongly favor military interventionist policies and vehemently promoted the first Persian Gulf War (attacking Iraq to free Kuwait although many argue their real intention was to get rid of Saddam on behalf of Israel) and are constantly the promoters and instigators for more confrontation with Iran, Sudan, and other Moslem states. However, they don't promote war with North Korea as much nor with Saudi Arabia which is the country that supported and funded the terrorists that attacked U.S. on 9/11. And without any exception, they are all members of AIPAC (American Israeli Public Affairs Committee), the powerful Jewish lobby that many congress representatives fear.
Israeli leaders of all major parties warn of one existential threats to Israel: a U.N. resolution forcing Israel back to the 1967 armistice line, although they often use a nuclear-armed Iran as the second which is really more for American people's consumption to get U.S. to fund Israeli defence projects with our tax Dollars. With Donald Trump's election both threats, the real one and the imaginary one, have receded into the distance, and the State of Israel is more secure than it has been in its history. Yet American Jews, at least the majority of politically active Jews of high public profile, are wanting move influence over Trump and his administration as they did when George W. Bush was in office. An estimated 30 percent of American Jews voted for Trump, the highest Jewish vote for a Republican since 1988. They want and they expect more NeoCons to take control of Trump's foreign policies.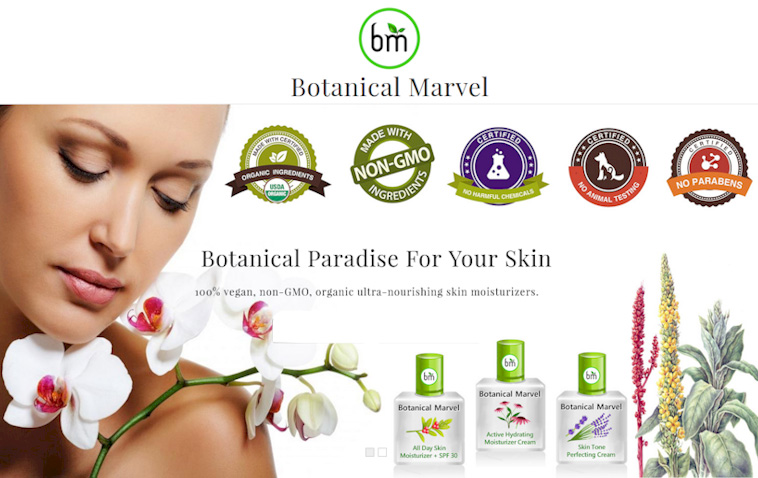 The difference between normal Conservatives and NeoConservatives is that the NeoCons are even more conservative and unashamedly push for direct confrontation as the best means to achieve their goals - more like a bull in a china shop. While, both conservatives and NeoCons favor a robust US military, the later displays no reservations about military intervention and no reluctance to use torture or any means possible, no matter how aggressive their methods, in order to archive its objectives which (as Iraq War has demonstrated), results in an overzealous dream with nightmarish consequences.
According to an article by Michael Lind in the New Statesman, the Neo Conservatives are:-
"products of the largely Jewish-American Trotskyist movement of the 1930s and 1940s, which morphed into anti-communist liberalism between the 1950s and 1970s and finally into a militaristic and imperial right."
In general, I think most would agree that below is a universal list of their beliefs (even themselves would agree with this list which is mostly compiled from their own publications):
Unashamed to use American unrivaled power forcefully to promote NeoCon policies

Want U.S. government to spend more money on defense (more than $700B/year)

Strongly against a 'Social Welfare System', which they believe promotes lazy people

Strong advocates of overthrowing governments in Syria, Pakistan, and Iran

Pundits of Jewish decent that try to influence American foreign policy

Political movement founded on a hawkish foreign policy

Political group that supported a militant anti-communism agenda

Minimal social welfare (extreme free-market trade ideas with no regulations)

Pro-Corporation government policies

Vigorous in support of traditionalist agenda and traditional morality, often dogmatic

Fanatical towards global control and global domination

Domestic policy does not define Neo Conservatism and it is not a major priority for them

Opposition to communism during the Cold War, & the treatment of Jewish citizens

Opposition to Middle Eastern states that pursue policies that are anti-Israeli interests

Opposition to Richard Nixon's peace through negotiations, diplomacy, and arms control

Opposition to "détente and containment" policy and regard this as a weakness and ineffective and believe the only answer to conflict resolution is war and domination

Opposition to bilateral ties between the People's Republic of China and Soviet Union

Opposition to established foreign policy conventions

Opposition to relevancy and effectiveness of UN and the desire of its abolition
The main leaders of Neo Conservatism include:
| | |
| --- | --- |
| | Usually referred to as the "Godfather" of Neo Conservatism, Irving Kristol is a fellow at the American Enterprise Institute and he is the father of Weekly Standard editor William (or Bill) Kristol. Irving was born into an orthodox Jewish family in New York. His most famous quote is: "There are different kinds of truths for different kinds of people. There are truths appropriate for children; truths that are appropriate for students; truths that are appropriate for educated adults; and truths that are appropriate for highly educated adults, and the notion that there should be one set of truths available to everyone is a modern democratic fallacy. It doesn't work." |
| | Norman Podhoretz is considered one of Neo Conservatism's founding fathers and has worked as editor-in-chief of Commentary magazine, a Neo Conservative journal published by the American Jewish Committee. The son of Julius and Helen (Woliner) Podhoretz, Jewish immigrants from the Central European region of Galicia. In the lead up to the 2003 U.S. invasion of Iraq, Podhoretz argued strongly for military intervention, claiming that Saddam Hussein posed a direct threat to the United States. After the 9/11 attack and more than a year before the start of the War in Iraq, Podhoretz wrote in February 2002 that "There is no doubt that Saddam already possesses large stores of chemical and biological weapons and intends to give this to Al Qaeda". |
| | Mr. Paul Wolfowitz served as deputy secretary of defense for three years, was a key architect of the Iraq war, and made president of the World Bank in 2005. In early 1990's, Wolfowitz served as under secretary of defense and co-authored with Lewis "Scooter" Libby (who was prosecuted for lying) the 1992 draft Defense Planning Guidance, which called for US military dominance over Eurasia and preemptive strikes. After being leaked to the media, the draft proved so shocking that it had to be substantially rewritten. After 9/11, many of the principles in that draft became key points in the 2002 National Security Strategy of the United States. During the 1991 Gulf War, Wolfowitz advocated extending the war's aim to include toppling Saddam Hussein's regime. |
| | Nicknamed the "Prince of Darkness", Richard Perle is one of the most high-profile NeoConservatives. He resigned in March 2003 as chairman of the Pentagon's Defense Policy Board for conflicts of interest. Perle is the chief architect of the "creative destruction" agenda to reshape the Middle East, starting with the invasion of Iraq. He outlined parts of this agenda in a key 1996 report for Israel's right-wing Likud Party called "A Clean Break: A New Strategy for Securing the Realm." He also established: The Jewish Institute for National Security. He is also a fellow at the American Enterprise Institute, and a director of the Jerusalem Post. |
| | John Bolton has held a variety of positions in both the George H. and W. Bush and Ronald Reagan administrations, but prior to his government positions, he was senior vice president of the NeoConservative think tank American Enterprise Institute. In a controversial May 2002 speech entitled, "Beyond the Axis of Evil," Bolton fingered Iran, Libya, Syria, and Cuba as "other rogue states intent on acquiring weapons of mass destruction." In July 2003, the CIA and other agencies reportedly disagreed strongly and claimed that Bolton has made misleading comments. Today, his central focus is the promotion of war with Iran. |
| | Douglas J. Feith served as the Under Secretary of Defense for Policy for President Bush from (2001-2005). His official responsibilities included the formulation of defense planning guidance and forces policy, United States Department of Defense (DoD) relations with foreign countries, and DoD's role in U.S. Government interagency policymaking. Feith is now the Director of the Center for National Security Strategies and a Senior Fellow at the Hudson Institute, a public policy think-tank with his main focus being initiation of war with Iran. |
| | Lewis "Scooter" Libby was chief of staff and national security advisor for Vice President Dick Cheney before he was tried and convicted of lying to Congressional committees but did not serve his 2 year prison sentence because he was pardoned by George Bush. During the first Bush administration, Mr. Libby served in the Department of Principal Deputy Under Secretary), and later, as Deputy Under Secretary of Defense for Policy. Libby was a founding member of the Project for the New American Century. He joined Paul Wolfowitz, William Kristol, Robert Kagan, and others in writing its 2000 report entitled, "Rebuilding America's Defenses - Strategy, Forces, and Resources for a New Century." Currently he serves on the advisory board of the RAND Corporation. |
| | In 1991, Elliotte Abrams pleaded guilty to withholding information from Congress about the Iran-Contra affair. President George H. W. Bush pardoned him in 1992. He was a senior fellow at the Hudson Institute from 1990 to the 1996 before becoming president of the Ethics and Public Policy Center, which "affirms the political relevance of the great Western ethical imperatives." Abrams also served as chairman of the US Commission on International Religious Freedom. In February of 2005 Elliott Abrams was appointed deputy assistant to the president and deputy national security adviser for global democracy strategy. From December 2002 to February 2005, Mr. Abrams served as special assistant to the president and senior director for Near East and North African affairs. He is married to Rachel Decter, daughter of NeoCon veterans Norman Podhoretz and Midge Decter. |
| | Robert Kagan writes extensively on US strategy and diplomacy and along with fellow NeoConservative William Kristol co-founded the Project for a New American Century (PNAC) in 1997. After working as principal speech writer to Secretary of State George P. Schultz from 1984-1985, he was hired by Elliott Abrams to work as deputy for policy in the State Department's Bureau of Inter-American Affairs. He is a contributing editor at The New Republic and The Weekly Standard. He wrote the bestseller "Of Paradise and Power: America and Europe in the New World Order." Kagan's wife, Victoria Nuland, was chosen by Vice President Dick Cheney as his deputy national security adviser. |
| | Known for his strong anti-Iran thundering speeches and angry hateful comments towards muslims in general, Mr. Michael Ladeen is seen by many as one of the most radical NeoConservatives. He has frequently advised George W. Bush's top adviser Karl Rove on foreign policy matters. In 2001, Ledeen co-founded the Coalition for Democracy in Iran, a front organization to overthrow the Iranian government as a repeat of the 1953 CIA coup against the democratically elected Dr. Mossadegh. His famous comment about Iran, in 1998, was, "We (U.S. and the Western media) must constantly provoke Iran in order to make them react so we can convince American people to act and declare war against Iran". He served as Secretary of State Alexander Haig's adviser during the Reagan administration. Ledeen is fellow at the American Enterprise Institute, where he works closely with Richard Perle. he is also a member of the Jewish Institute of National Security Affairs' advisory board and one of its founding organizers. Mr. Ladeen also advocates regime change in Syria, and Saudi Arabia, and previously in Iraq (before the U.S. invasion of that country in 2003). |
| | Son of "Godfather" of NeoConservatism Irving Kristol, William (Bill) Kristol is chairman of the Project for a New American Century, which he co-founded with Robert Kagan. He is also editor of the Weekly Standard. Like Frank Gaffney Jr. and Elliott Abrams, Kristol worked for hawkish Democratic Sen. Henry "Scoop" Jackson but by 1976, he became a Republican and later served as chief of staff to Education Secretary William Bennett during the Reagan administration and chief of staff to former Vice President Dan Quayle during the George H. W. Bush presidency. Kristol continuously called for Saddam Hussein's ouster since the 1991 Gulf War. |
| | Mr. Frank Gaffney, Jr. is the founder, president, and CEO of the influential Washington think tank Center for Security Policy. In 1987, President Reagan nominated Gaffney to be assistant secretary of defense for international security policy and was involved in Iran-Contra Affairs. He earlier served as the Deputy Assistant Secretary of Defense for Nuclear Forces and Arms Control Policy under then-Assistant Secretary Richard Perle. In the late 1970s, Gaffney served as a defense and foreign policy adviser to Sen. Henry "Scoop" Jackson. He has been columnist and/or contributing editor for: Washington Times, Defense News, Investor's Business Daily, National Review Online, WolrdNetDaily.com and JewishWorldReview.com. |
| | George Shultz was the first who suggested to the GOP leadership in 1998 that George W. Bush should run for the office of Presidency and brought a team of advisors and supporters to aid G.W. Bush for his campaign. Shultz was later the main advisor for George W. Bush's presidential campaign during the 2000 election and a senior member of the so-called "Vulcans", a group of policy mentors for Bush which also included among its members Dick Cheney, Paul Wolfowitz and Condoleezza Rice. Shultz has been called the father of the "Bush Doctrine", because of his advocacy of preemptive war. Shultz also served as United States Secretary of Labor from 1969 to 1970, as the U.S. Secretary of the Treasury from 1972 to 1974, and as the U.S. Secretary of State from 1982 to 1989 to Ronald Reagan. |
| | James Woosley has been known primarily as a NeoConservative hawkish on foreign policy issues. He is former Director of Central Intelligence and head of the Central Intelligence Agency (1993-1995). He is a member of the Washington Institute for Near East Policy (WINEP) Board of Advisors and a member of the Project for the New American Century (PNAC). Steven Clemons, a senior fellow at the New America Foundation think tank, has accused Woolsey of both profiting from and promoting the Iraq War. He has been a huge campaigner for attacking Iran and overthrowing its government and once that is complete, to target Syria next. |
| | |
Aggression seems to be a main component of the NeoCon philosophy and believe that hardline supporters and fanatical individuals can be attracted to their cause by talk of war and proposal of war to channel the emotions of such hardline individuals. For instance, former CIA director and NSA chief Gen. Michael Hayden shared that during the George W. Bush administration "the consensus was that attacking Iran would guarantee that which U.S. was trying to prevent — an Iran that will spare nothing to build a nuclear weapon." But ex-CIA director James Woolsey publicly opposes this idea and insists that military strikes on Iran's nuclear sites and Iranian Revolutionary Guard (IRGC) facilities is the only way to bring about change in Iran and is the way to achieve peace in the region.
Woolsey, who served as President Bill Clinton's CIA director from 1993 to 1995, told Aaron Klein, the Jerusalem bureau chief of the right-wing WorldNetDaily, that IRGC facilities and "anything that is related to the thugs" were "fair game" for attacks and he openly suggests that war with Iran would be different than war with Iraq.

Woolsey went on to compare the IRGC to "a combination of Hitler's Brown Shirts and Black Shirts" and declared:

"If we let it be known that we're going to destroy them, we will be in a better position".

But Woolsey is no stranger to staking out hawkish U.S. foreign policy positions. Last year, he spoke in support of the Mujahideen-e Khalq (MEK), an Iranian exile group currently listed on the U.S. government's list of Foreign Terrorist Organizations for its role in the killing of six Americans in the 1970s. Woolsey also serves as chair of the hawkish Foundation for Defense of Democracies (FDD) and advocated for the invasion of Iraq through his involvement with the Committee for the Liberation of Iraq and the Project for the New American Century (PNAC).

Woolsey told Klein that the U.S. should send four to five aircraft carriers to the Indian Ocean to retaliate against Iran if it decides to close the Strait of Hormuz — the U.S. has 11 carrier strike groups — and suggested that Obama should emulate Teddy Roosevelt who dispatched the Great White Fleet to circumnavigate the globe for two years.
The hardline and fanatical ideas of neoconservatives such as Woolsey that publicly promotes war and preemptive action was one of the main reasons for the creation of the Cabal.
The NeoCon Cabal in the Bush administration was first discovered by former Secretary of State Colin Powell's chief of staff, Lawrence Wilkerson in 2001, who claimed that the Bush administration's foreign policy is run by a "Cheney-Rumsfeld-NeoCon cabal" who disregard other institutions in United States and have displayed utter contempt for the American Constitution.
In 2003 the U.S. mainstream media divulged the existence of the Cabal when the George W. Bush administration failed to enter into negotiations with Iran on its nuclear program in May 2003 because Cabal zealots who advocated destabilization and regime change were able to block any serious diplomatic engagement with Tehran, according to former administration officials. The same Cabal veto power also prevented the administration from adopting any official policy statement on Iran, those same officials say.
Lawrence Wilkerson, then chief of staff to Secretary of State Colin Powell, says the failure to adopt a formal Iran policy in 2002-2003 was the result of obstruction by this "secret cabal" of neoconservatives in the administration, led by Vice President Dick Cheney. Accusing Iran of a covert plan to pursue nuclear weapons, without any evidence whatsoever, under the guise of peaceful ambitions, most of the NeoCons advocate a policy of preventing the Islamic Republic from getting the bomb although no proof has ever been found that Iran is developing a nuclear bomb.
The Iranians offered a negotiating proposal, transmitted to the State Department in early May 2003 by the Swiss ambassador in Tehran. This proposal acknowledged that Iran would address all U.S. concerns about its nuclear program and provide undisputed evidence regarding its desire to only develop nuclear energy, according to Flynt Leverett, then the National Security Council's senior director for Middle East Affairs. In return, Leverett recalls, the Iranians wanted the United States to address security questions, the lifting of economic sanctions and normalization of relations and he particularly noted that the Iranian proposal was drafted with the blessing of all the major political players in the Iranian regime, including the "Supreme Leader", Ayatollah Ali Khomeini.
Secretary of State Powell and his Deputy Richard Armitage intended to respond positively to the Iranian offer and at the least explore the opportunities and build a forum for further discussions. Armitage later claimed that the Cabal was angrily sabotaging this new opportunity and Cheney's office and in Undersecretary of Defense for Policy Douglas Feith's Office of Special Plans wanted a policy of regime change and were absolutely against any discussions with Iranian leaders.
The U.S. Ambassador to Afghanistan Zalmay Khalilzad was authorized to hold preliminary secret discussions in Geneva with Iranian official Javad Zarif to discuss Iraq and explore the Iranian proposal. The NeoCons and Cabal then tried to sandbag the talks by introducing a demand for full information on any high-ranking Al Qaeda cadres who might be detained by the Iranians.
Iran agreed to provide this information if the United States gave Iran the names of the cadres of the Mujahideen e Kalq (MEK) who were being held by U.S. forces in Iraq. Javad Zarif, offered a compromise on the issue, according to Leverett, Iran would give the United States the names of the Al Qaeda operatives they had detained.
The MEK had carried out armed attacks against Iran from Iraqi territory during the Saddam regime and had been named a terrorist organization by the United States, killing American citizens and military personnel in Iran before the Islamic Revolution. However, the compromise was declined by the Bush administration because Cabal and the NeoCons insisted that the MEK is a potential asset in an effort to destabilize the Iranian regime.
The MEK had already become a key element in the alternative plan by Cabal which was shelved when Larry Franklin was indicted after this Iran analyst on Feith's staff revealed that he had sent information secret U.S. information to the Israeli Embassy. Franklin pled guilty to passing classified information to Israel and was sentenced to 12 and a half years in prison.
But by this time the damage had been done and without direct diplomatic contact between Iran and the United States, the Cabal and their NeoCon surrogates had a clear path to raising tensions and building political support for regarding Iran as the primary enemy of the United States, and threat to U.S. global domination and control of the Middle East energy corridor.
Now anticipating President Barack Obama's desire for carrot and stick policies in the new administration, the NeoCons are advocating skeptical of diplomatic efforts and rendering them ineffective and instead advocate tough sanctions and military strikes to dissuade Iran's leaders from their ambitions.
Bolton in particular is a strong advocate of military action against Iran, as he was against Iraq. "The only thing that stands between Iran and nuclear weapon is the potential use of military force," said John Bolton, an American Enterprise Institute's senior fellow and George W. Bush's former U.N. ambassador. He is also the same man who had once said, "Boys go to Iraq, Men go to Iran".
The NeoCons, despite their disadvantage in numbers, exercises an immense influence on both conservative and, to an extent, liberal governments through a combination of business and military alliances and public exposure via their enormous media presence.
Even when out of government, as in the 1990s, NeoConservatives have pushed their agenda publicly by forming organizations such as the Project for a New American Century (PNAC) which was instrumental to the Iraq War push in the late 1990s.
Their campaigns, such as the build-up to the Iraq invasion and the push against negotiations with Iran, are highly coordinated efforts where numerous players. For instance, during a recent anti-engagement campaign the talking points were getting communication material from Israel and within hours putting out the argument and futility of talks with Iran.
Bolton held a press conference at American Enterprise Institute and said that the debate about negotiations was over because they were a failure. Immediately, Philips from the Heritage foundation, said that the diplomatic track was not encouraging because Iran has a revolutionary Islamic government that is concerned with ideology rather than the Iranian peoples' national interest. Michael Rubin, who recently authored a hawkish report on the U.S.'s upcoming Iran policy wrote an article for the website of Radio Free Europe/Radio Liberty, a congressionally-funded international news outlet suggesting that diplomacy is a sign of U.S. weakness. and "if all diplomacy required were Washington's good intentions, the world would be a magical place," Rubin wrote. "It is ironic that some U.S. diplomats trust the Islamic republic more than many Iranians themselves do."
The next day he wrote, "Obama will learn quickly that the impediment to engagement lies not in Washington but in Tehran, since, Iranian officials often approach diplomacy insincerely." Two days later, Phillips, said Iranian diplomacy is characterized by "religiously sanctioned ... dissimulation or duplicity."
But Hillary Mann Leverett ( Foreign Service Officer with National Security Council), who has been physically at the table with the Iranians representing the U.S. over the past decade and is a strong proponent of a "grand bargain deal" and comprehensive rapprochement strategy for Iran, says that such characterizations are "not based on anything real."
"To me that's just racist. There's nothing in the historical record to support that," Leverett said. "The lie that they're hagglers in the bazaar and can't be trusted is the same sort of anti-Semitic stuff you hear about Jewish people. Iran helped us (which nobody disputes, even the NeoCons) with Afghanistan after 9/11 and both France and Britain admitted in 2002 that without Iran bringing all parties in the Afghan power centers to the table and forcing a negotiation, we never would have had an Afghanistan coalition government under Karzai."
"With all of our discussion on U.S.-Iran relations, Iranians brought people to the table who were authoritative," she said of the four major rounds of talks with Iran since the Islamic Revolution in 1979, including those she was party to. "What was asked of the Iranians was, for the most part, delivered."
Neocons envision a world in which the United States is the unchallenged superpower, immune to threats. In this capacity, the U.S. would act as an empire by helping to create economically liberal governments in place of nationalist independent regimes that they regard as threatening to the U.S. interests. This approach, they claim, is not only best for the US but it is best for the world. In their view, the world can only achieve peace through strong US leadership backed with credible force, not weak treaties to be disrespected by non-compliant leaders. Any regime that is outwardly hostile to the U.S. policies (including Europeans disagreeing with American hegemony) pose a threat and should be confronted aggressively, not "appeased" or merely contained. The US military would be reconfigured around the world to allow for greater flexibility and quicker deployment to hot spots. The US would spend more on defense, particularly for high-tech, precision weaponry that could be used in preemptive strikes. It would work through multilateral institutions such as the United Nations when possible, but must never be constrained from acting in its best interests whenever necessary.